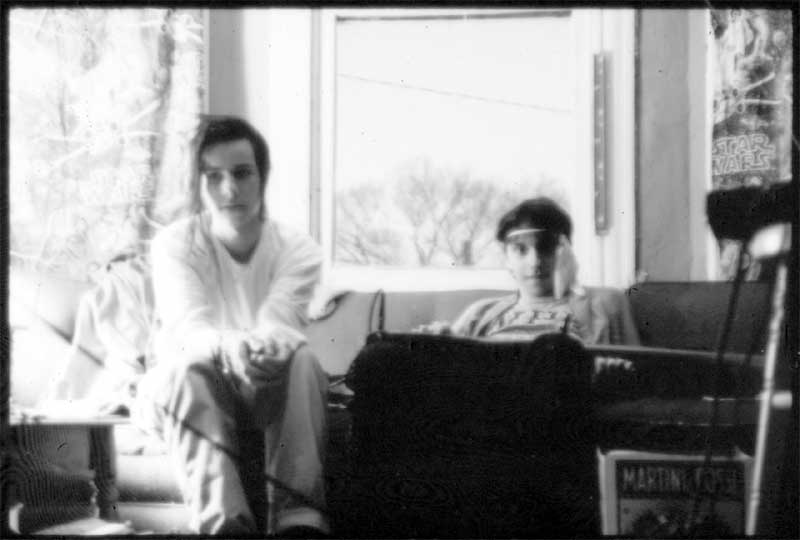 Eve with Michael Lujan, circa 1992
Sistersound was born in 1992, when singer-songwriter Eve began writing music on his first guitar, a Stratocaster knock-off that he bought from a college friend for $50, and recording on a 4-track cassette recorder. Over the decades, the band has featured a slew of talented accompanying musicians on bass guitar and drums, including (in order of appearance): David Garrett, Michael Lujan, Jeff McElroy, Robbie, Pete Grothey, Ian Kruske, Chris Gallo, Sean Mou-Keefe, Attiss Ngo, Ronnie Matatquin, and Malcolm Posey. Sistersound, in its various incarnations, has subsequently recorded several albums-worth of material, which has remained in relative obscurity, only known to fellow musician, friends, and fans who have given crucial support to Eve and members of Sistersound for over 20 years.
Eve continues to write and record music, with intentions to master and release the recordings; evidence of the craft and hard work that's been poured lovingly into the project by all the members of Sistersound.